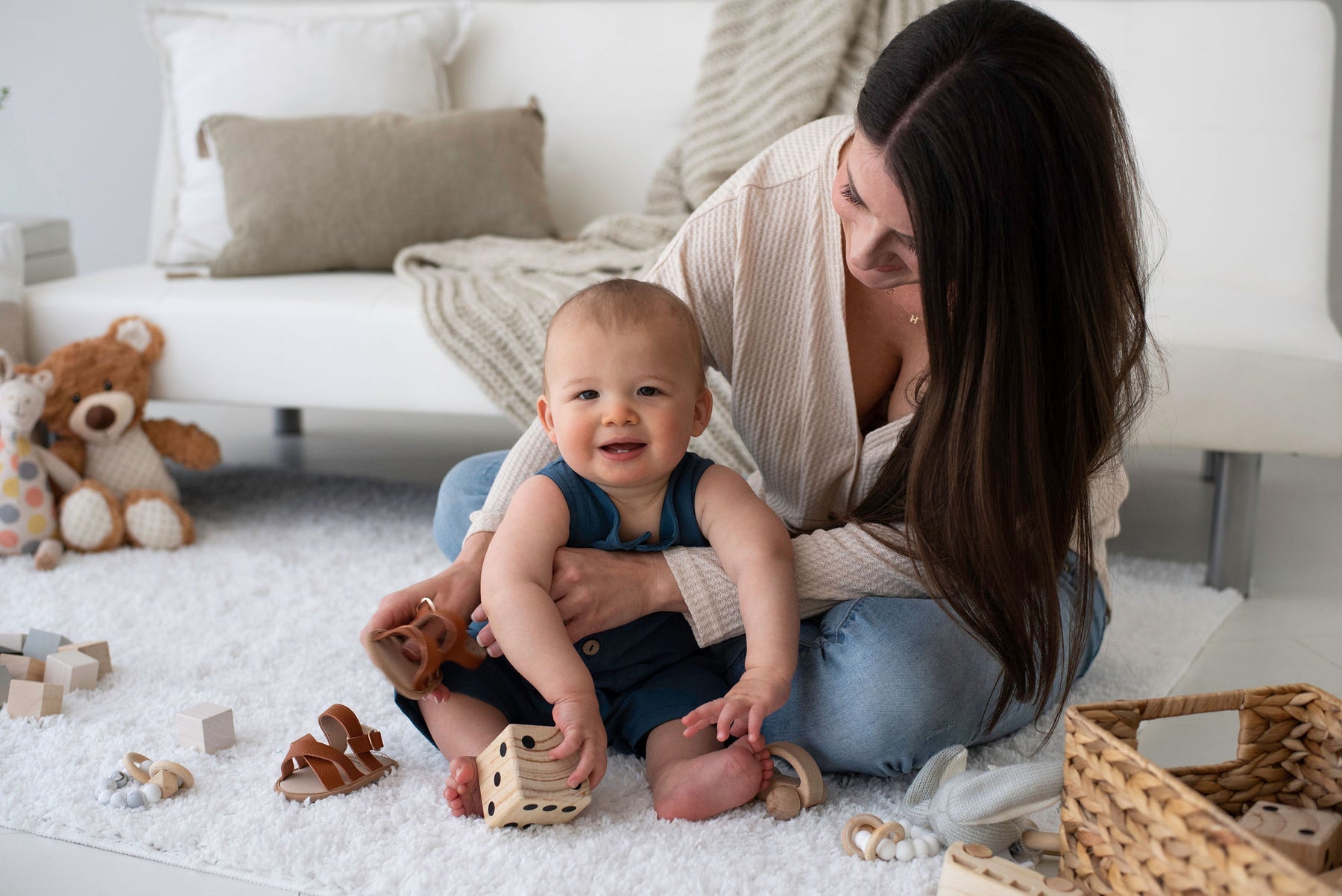 The Ultimate Guide to Prepping for Family Photos
When your kids are growing up, every season and stage carries its own special, but fleeting memories. There's nothing quite like a family photo session to capture the moments, the quirks, and all the love of your family as it is right now. But before you have those frame-worthy snaps, there's a lot of planning, outfit prepping, and kid wrangling (i.e. snack bribery) that has to happen. Luckily, it doesn't have to be a dreaded annual task! Here's how to prep for family photos in five easy steps.
1. Pick a photographer
If you already have a photographer you know and love, you can cross this one off your list. If not, here are a few tips for finding the perfect fit:
Ask around. Chances are, your friends, neighbors, or other parents at your kids' school or daycare have a great suggestion for a photographer they've worked with.
Look for a photographer who specializes in family photos. They'll be prepared to help wrangle little ones, give prompts that keep everyone smiling and engaged, and work around the inevitable challenges so you get beautiful photos.
Use Google and social media. Look up hashtags for photographers in your area, such as #ScottsdaleFamilyPhotographer or #ScottsdalePhotography and note what styles of photography catch your eye (natural light? dramatic and moody?). Check out the photographers' websites to get a better idea of what type of sessions they offer and whether they fit your budget. Read through reviews to get a better idea of what it's like to work together.
2. Book a date
If you need the photos to happen around a special occasion, such as a birthday, or in time for an occasion such as holiday cards, be sure to book well in advance. Many photographers are booked out further than usual due to postponements over the last year and a half. Some photographers only need 4-6 weeks notice, while others book out special family sessions 6 months in advance. If you have a specific date - or a specific photographer - in mind, it's best to inquire early about dates. 
When booking, consider the fact it can take several weeks to receive your finished photos after a session. So if you need to send them to the printer's by December 1, you'll need to get your photos taken several weeks beforehand to provide time for editing.
3. Pick outfits
Once you have a date on the calendar and a contract signed, it's time for the fun part! We always recommend picking outfits that are coordinated rather than matching. Scroll Pinterest or Instagram to get an idea of some color schemes that catch your eye, and keep in mind the location and time of year that you're getting photos taken so that everyone is comfortable.
We compiled all the best tips for picking your baby's photoshoot outfit here.
The week before the photos, have everyone (including you) do a test run of the outfits to make sure everything fits well. That way, you still have time to do a quick swap if someone had a growth spurt or isn't comfortable. 
4. Prep the kids and the photographer
You set the tone for how the kids will react to the photo session, so help them get excited rather than making photos feel like a chore. Make a day of it and plan a trip to get ice cream or a favorite dinner afterward to make it feel like a fun and special occasion. Keeping expectations in check and choosing a flexible, go-with-the-flow attitude can go a long way in making photos fun and memorable. 

It's also smart to communicate ahead of time with your photographer about your kids' temperaments and any special needs your family has so that they can accommodate. Giving them a heads up about the characters, toys, or activities your kids love can help them create a welcoming, fun, and comfortable environment for your family during the photos.
5. Pack up
The night before your photos, pack up a bag with a couple favorite toys and snacks to keep everyone's spirits high (and blood sugar stable) the next day. Depending on your kids' ages, you may also want to pack a change of clothes in case of blowout emergencies. 
5. Show up and let your photographer work their magic
On the day of the photoshoot, grab your bag, your adorable outfits, and head out the door. When you arrive for your photos, let your photographer take the reins. They've got tons of experience and will provide prompts and guidance to help everything flow smoothly so you can relax and enjoy.
Check out these tips from photographers to help you prepare for a family photoshoot.