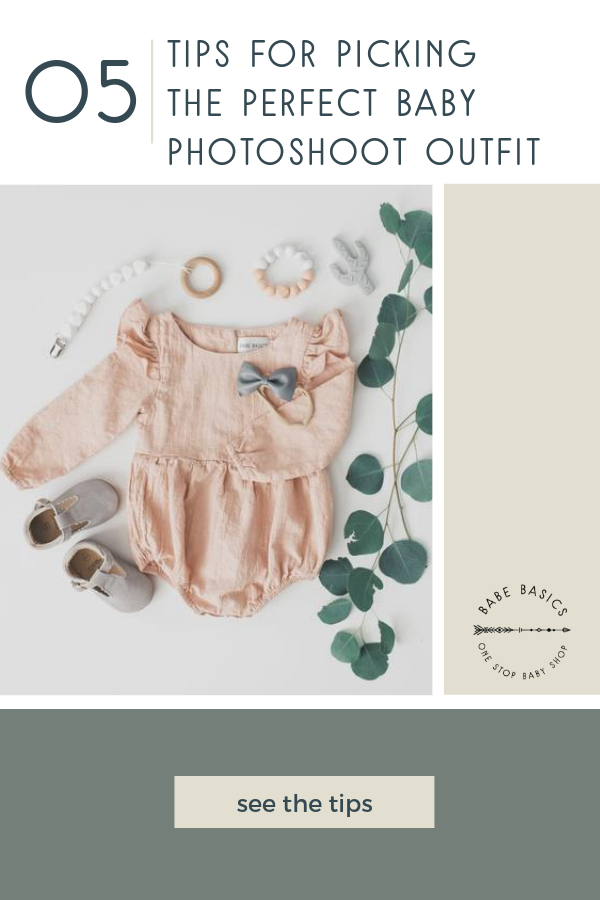 5 Tips for Picking the Perfect Baby Photoshoot Outfit
Nothing says equal parts adorable and stress-inducing like trying to get photos of your little one. The ridiculous faces and noises we make to try to get them to look in the right direction, the squishy chunky-cheek smiles, the teeny tiny clothes, the fingers crossed that they don't decide now is a good time to have a meltdown (or blowout). 
Whether you're getting professional family photos or trying to keep up with the monthly update photos of your little one, here are a few tips for picking a perfect baby photoshoot outfit.
How to Pick a Baby Photo Outfit
While pretty props and sweet outfits can help set the scene, the most important part of a baby photoshoot is to preserve these special, early moments of your little one's life that are gone in a blink. Keep it simple, kiss all the squishy cheeks, and take all the pics!