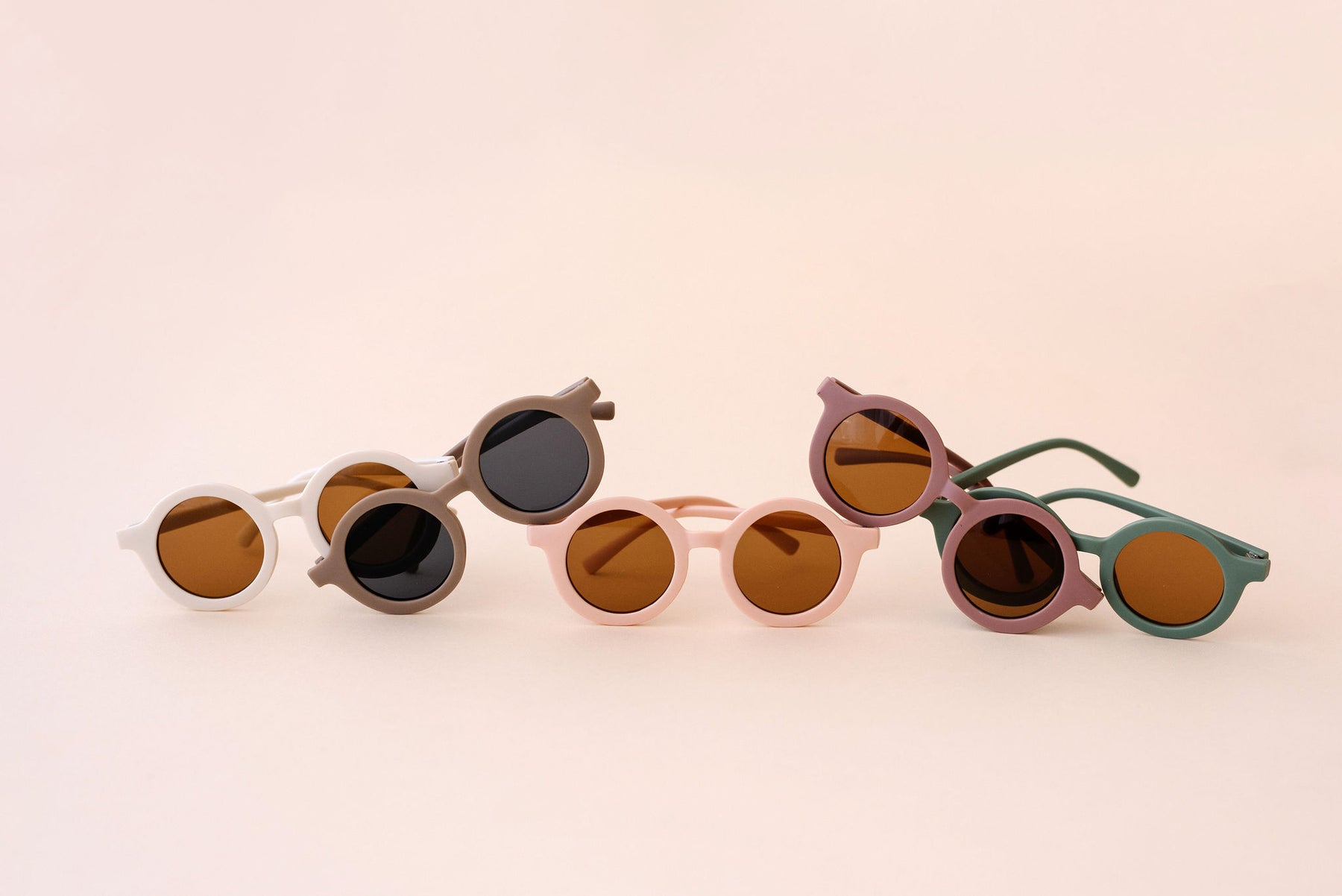 What Sunglasses Are Best for Toddlers?
3 Considerations for Choosing Toddler Sunglasses
You've got the beach tent. The umbrella. The sun hat. The SPF. You've read up on all the sun safety tips for your little one. But what about toddler sunglasses? 
Eye protection for your little one on sunny days is easy to overlook. Once your babe is on the move, it can be tough to keep track of accessories and sunglasses might seem more like a style choice than a safety precaution. The research, however, is clear; children over the age of 6 months should wear sunglasses to protect their eyes from sun damage. 
Eye damage from the sun's ultraviolet rays builds over time, so beginning eye protection early can help lower the chance your children will develop cataracts or macular degeneration later in life. Here are three considerations to take into account when picking out baby sunglasses.
1. UV Protection
The most important feature to look for when choosing sunglasses for your toddler is UV protection. If the sunglasses don't explicitly list their UV rating, they may be a cute accessory - but they aren't guaranteed to have the sun-blocking power your babe needs. 
More specifically, you want sunglasses that block 99-100% of the sun's harmful rays. Look for UV 400 labels, meaning the glasses block wavelengths up to 400 nanometers, which includes UVA and UVB rays. Toddler sunglasses labeled UV 400 provide nearly 100% protection from these rays.
In addition, the larger the frames, the more protection their eyes and skin will get. So while you might opt for the big fun shades for the style, they're also a good way to give your little one extra protection.
2. Durability
The shades you choose for your toddler will have to stand up to toddler-level activity (i.e. thrown down the slide, tossed in the sand, grabbed by siblings) so you want to make sure they're not too fragile. Plastic lenses are best for kids, and durable plastic frames won't get hot in the sun like metal accents can.
Consider getting a detachable glasses strap if you notice sunglasses falling off frequently.
3. Style
As long as toddler sunglasses pass the safety and durability tests, the sky's the limit when it comes to style! Find a pair that suits your little one's personality or favorite color - or better yet, let them help pick a pair out so they're more likely to wear them without fuss.
And if you find a pair you love, it doesn't hurt to grab a couple spares or get them in a few colors so you can stow one at home, one in your diaper bag or beach bag, and one in the car.