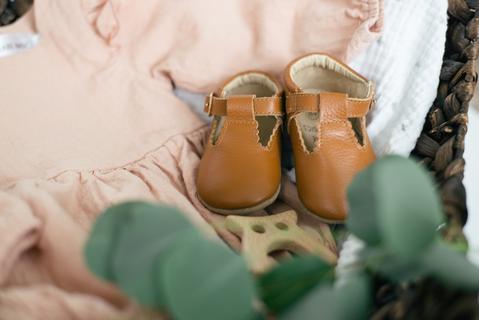 The Story Behind Babe Basics
We've all had that moment: The birthday party or family photo session is three days away. You totally meant to find your babe a perfectly-accessorized outfit back when you put this date on the calendar, but who has the time to shop around a dozen online baby boutiques when you have a hundred other to-dos spinning around your brain and your little one is growing out of outfits like crazy?
We created Babe Basics specifically for these kind of moments. We know moms like you have so much on your plate, and we're here to make it simple to find sweet, stylish baby products for the special moments in your little ones' lives.
Sure, we obsess over adorable little linen rompers and melt a little when we see those chunky baby legs in a pair of moccasins. But at the heart of every decision we make is the question "How can we make life a little simpler for parents?"
It's why we offer all the pieces you need to coordinate the perfect outfit - from the clothes to the shoes and accessories - all in one place and in neutral, mix-and-match styles.
It's why we make it easy to shop on our website or on Amazon, because let's be real - 2-day shipping has saved the day more than once.
It's why we use premium materials that are non-toxic and BPA-free so you can rest assured they're safe for your little ones.
It's why we're always listening to what you have to say, wear-testing our products, and refining our product lineup based on your feedback.
So if you ever find yourself in that week-of-the-event panic mode, give me a shout. I'll help you put together the perfect outfits that let your sweet babe's personality shine - and make sure it gets to your doorstep just in time. Oh, and be sure to tag us in the pics so we can all fangirl together over how cute that tiny bow looks :)
XOXO,
Melissa, Founder of Babe Basics