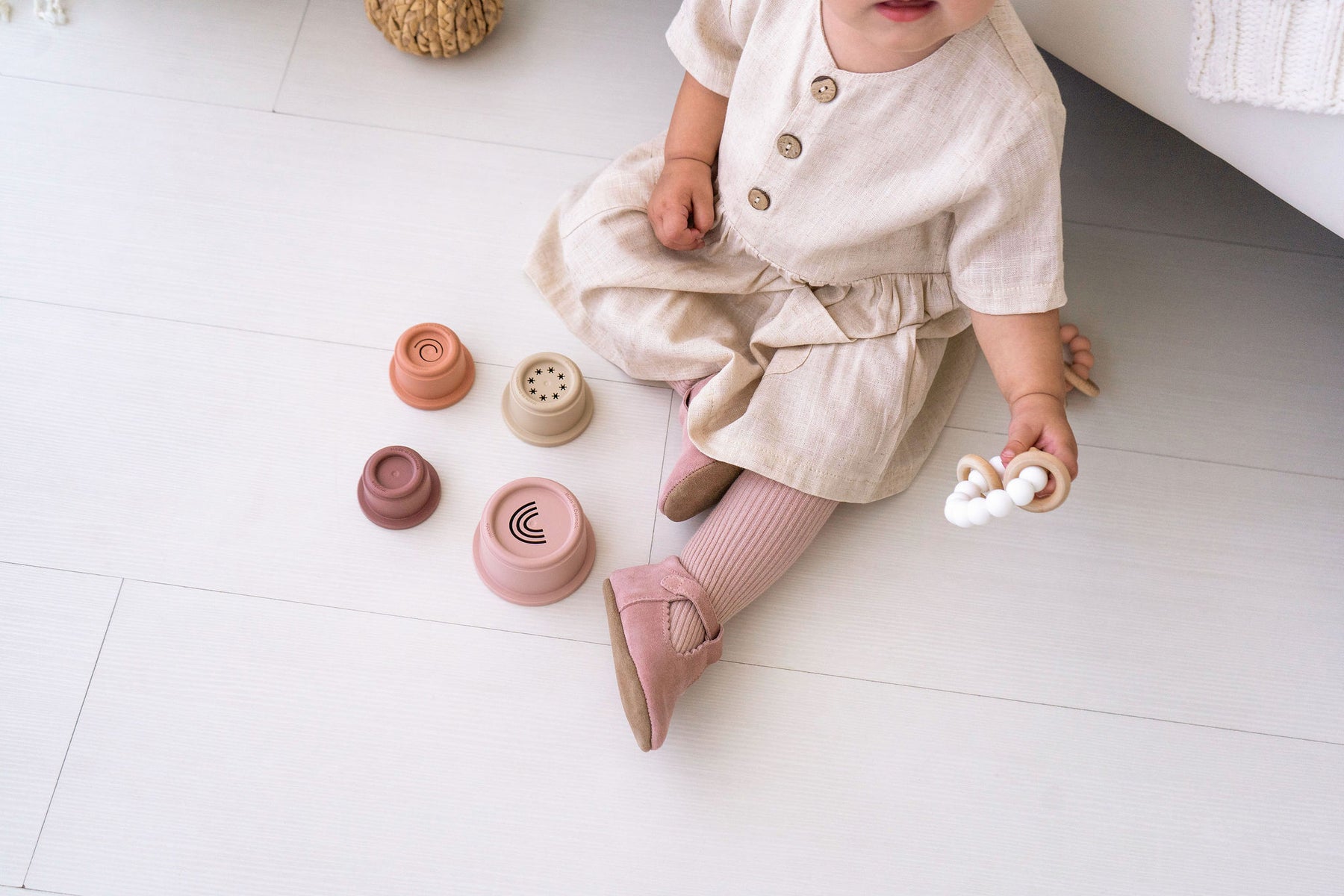 Our Favorite Fall Baby Shoes
Summer days are for barefoot babes...but when the weather gets chilly, your little one's feet need a little more protection from the elements. Here are three adorable fall shoe styles that will keep their feet safe in style. 
Mary Janes
These classic shoes are perfect with rompers, dresses, leggings, or layered with tights. Popular since the early 1900s, Mary Janes have stood the test of time and are just as cute today as they were back then. Plus, with lots of cute colors, a secure ankle strap, and a soft sole for natural foot movement, they're as functional as they are stylish. SHOP NOW
2. Leather Sneakers
For a casual, everyday shoe we love these sweet leather sneaks! The slip on style is easy on and off so you can get out the door quickly, and the neutral shades go with any outfit for your baby boy or girl. SHOP NOW
3. Moccasin Boots
We love this cozy style for keeping little toes warm while allowing for natural movement and foot development. They're the perfect way to give a simple outfit a little extra touch of style. Check out this pair for babies or these for your toddler on the go!