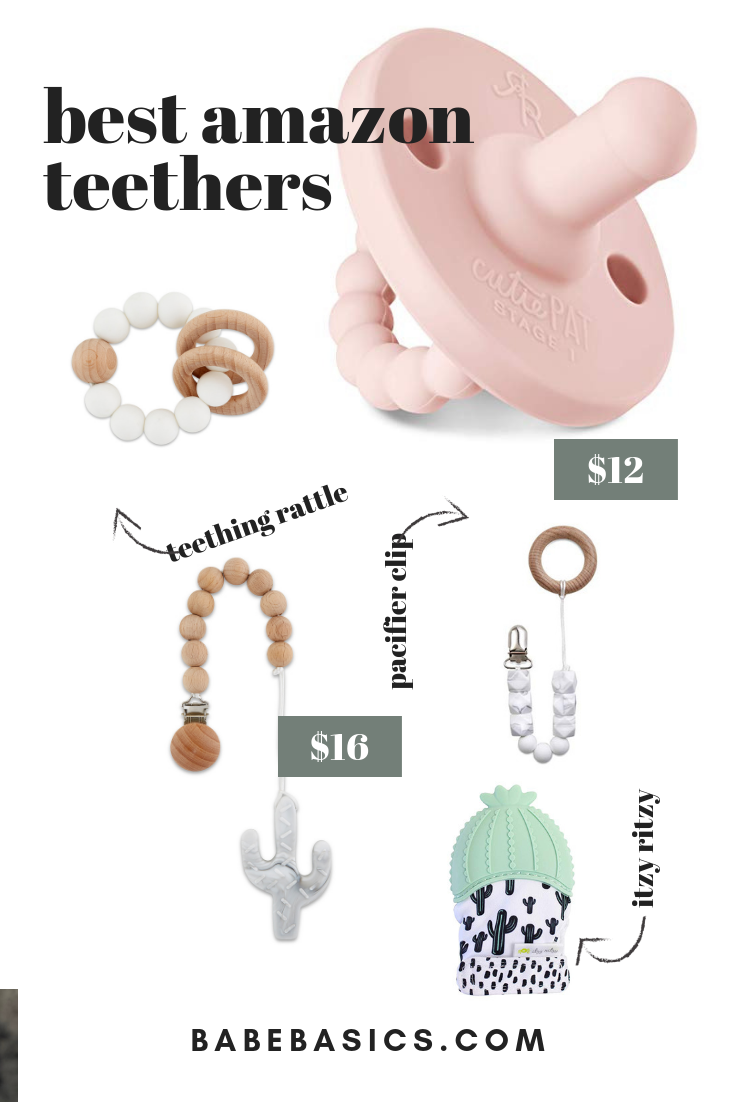 Our Favorite Amazon Teethers
We all know teething is THE WORST. Baby won't stop crying, and we'd do anything possible to make it stop, including taking on the pain if we could! 
Thankfully Amazon carries a ton of functional and fashionable teething options that are available for Prime shipping -- sometimes even same day. 
We've scoured Amazon to collect our favorites so that you can easily click add to cart and soothe your sweet babe as quickly as possible!