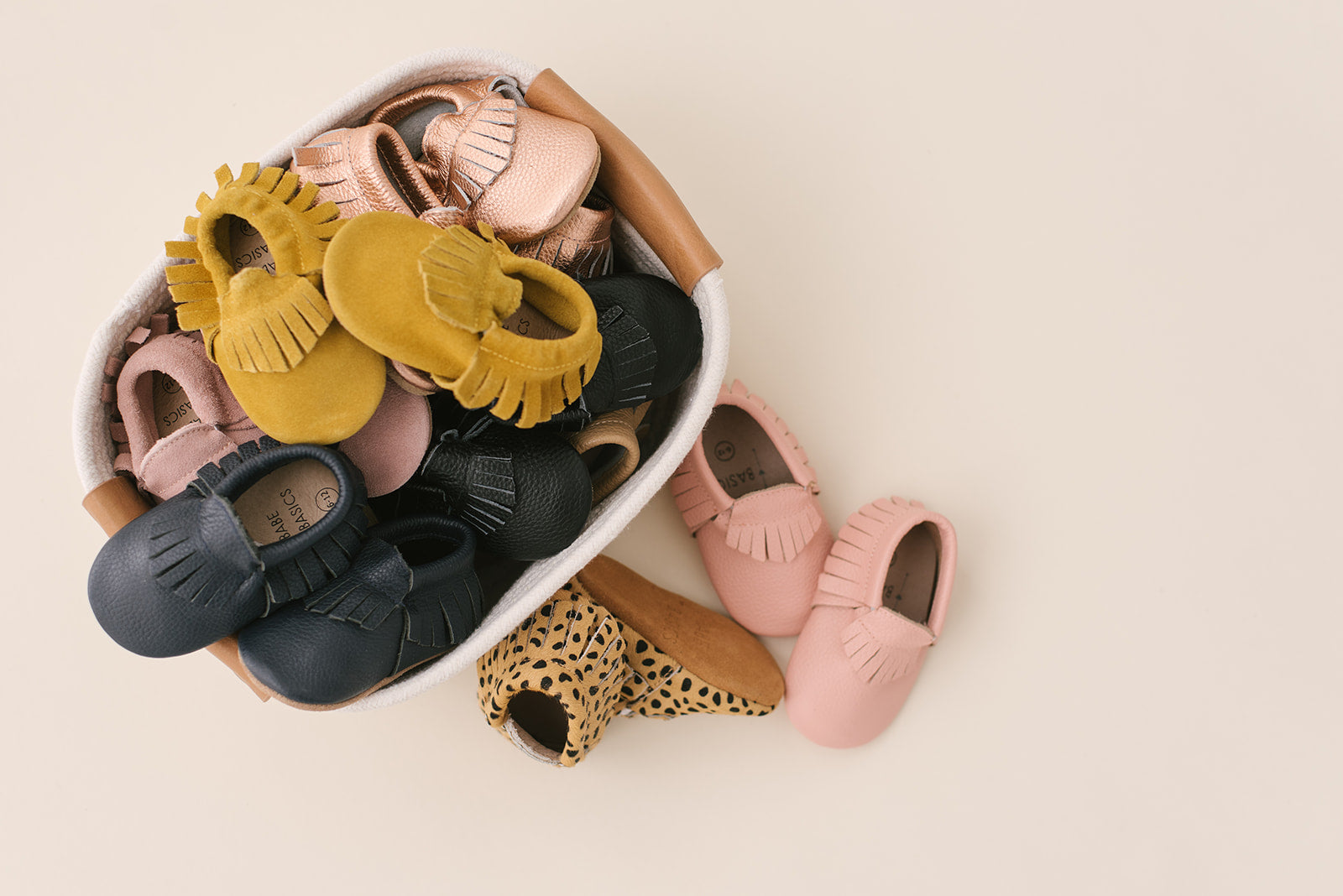 How to Style Baby Moccasins: 6 Outfit Ideas
Baby moccasins. Is there anything cuter?! There's just something about those itty bitty shoes that makes you reach directly for the "Add to Cart" button, but what do you do once they arrive? Luckily, moccs aren't just cute - they're versatile enough to go with a huge variety of outfits in almost any season (not to mention gender-neutral so they're perfect gifts and hand-me-downs)! Here are a few outfit ideas to get you inspired on how to style 
baby moccasins
 for your little. 
Keep things simple with a sweet romper and moccs
For warmer seasons, there's nothing easier than a one-piece outfit! Just match a romper with a neutral or metallic moccasin or go for a pop of color!
Jeans + a neutral top + color-coordinated accessories
Mix and match the perfect outfit by starting with jeans, then add any neutral top, and match a bow or headband to your little's favorite moccs. Shown here with our
light pink moccasins
and
classic bow
. 
Top it off with a fun head wrap.
Possibly the two cutest baby accessories in one outfit? Yes please.
For special occasions like birthdays, add whimsical touches
A pom-pom hat, knee socks, and fluttery sleeves make this outfit perfect for a milestone birthday celebration!