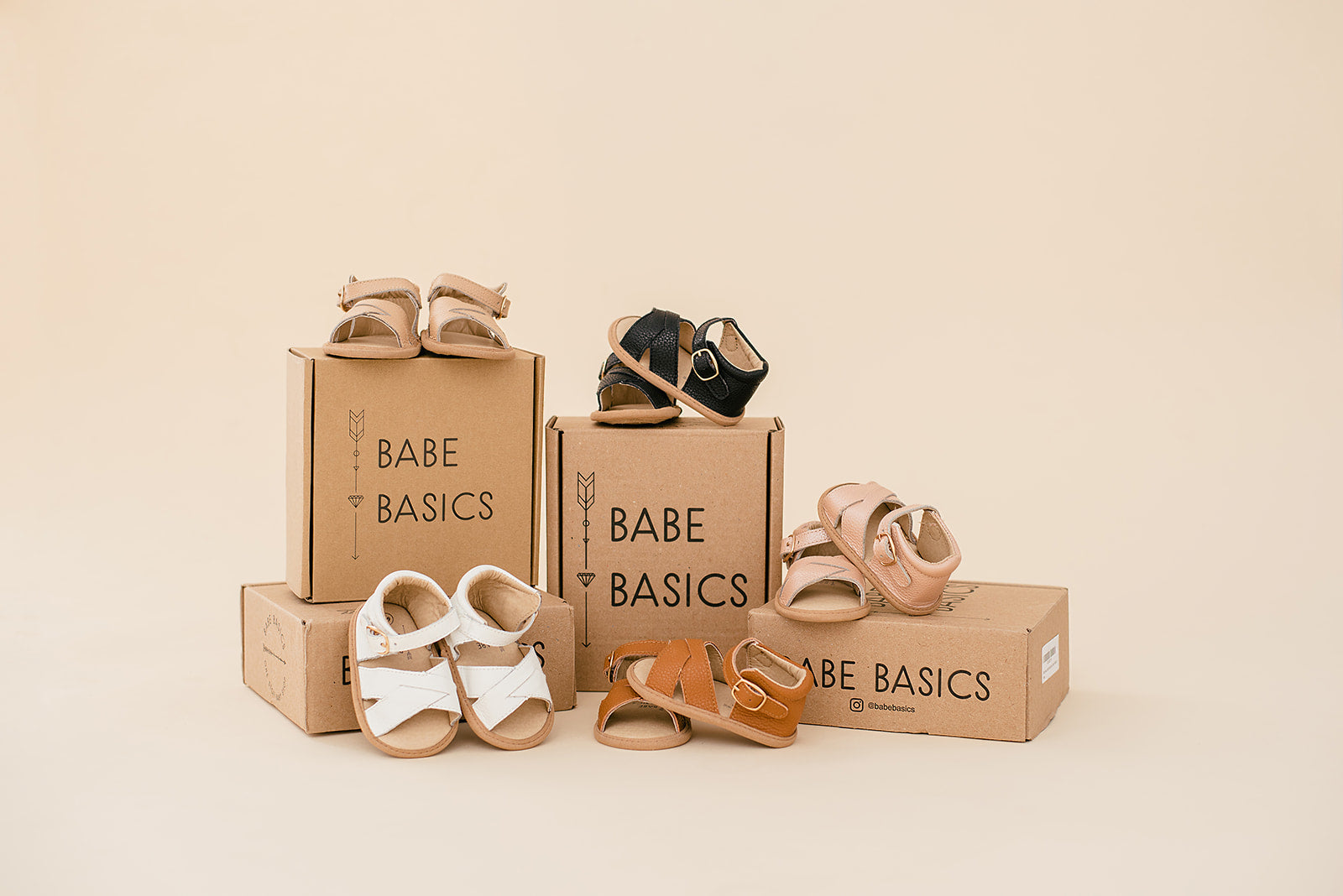 How to Stop Losing Baby and Toddler Shoes Once and For All
When you become a parent, it seems like everyone is offering advice on something, from feeding to discipline to sleep schedules to education. But what no one warns you about: your child is going to lose so many shoes. In fact, a British study showed that parents spent, on average, 61 hours a years hunting down their kids' missing shoes. It's one thing to misplace them in the house, but it's a whole other ordeal when you're out and about and your little one somehow manages to take off a shoe (or both shoes)! While we can't help your older kids stop leaving their shoes around the house, we can help you keep better track of those elusive baby and toddler shoes. Here's how to stop losing baby shoes once and for all.
Ensure they fit properly
The first line of defense against lost little shoes is a proper fit. For safety, you want to make sure there's a little "wiggle room" and space to grow, but excessively large shoes are notorious for slipping off. If you're buying online, be sure to actually measure your babe's feet and compare to the sizing chart since sizing varies by brand. If buying in-person, here's a rule of thumb (literally): your thumb should fit snuggly between your little one's heel and the back of the shoe. Then press down with your thumb on the front of the shoes as well to make sure there's a thumb width gap between the toes and the end of the shoe.
Choose a secure closure
While slip-ons and velcro are convenient, once babies are actively walking, slip-ons often also become slip-offs. For non-walkers, elastic around the ankle is usually enough to keep shoes on as long as they fit properly. But as they get older and are on the go more, it may be best to choose a pair with a secure closure like buckles or laces if they're cruising around or tend to take off their own shoes.
Looking for shoes with a secure buckle closure? Try our Mary Janes for babies and toddlers!
Write your phone number inside
We've all seen a stray baby shoe left in a parking lot, but usually they never find their way back to their owners. Use a permanent marker to write your name and phone number inside the shoe to increase the likelihood it will find its way back to you when misplaced.
Store them properly
When not in use, keep little shoes organized by clipping them together with clothespins before tossing them into a bin or closet. You can also purchase sock organizers and use them to store one pair of shoes in each slot.
Looking for a pair of baby or toddler shoes that you won't want to lose? Check out our Mary Janes and Sandals!