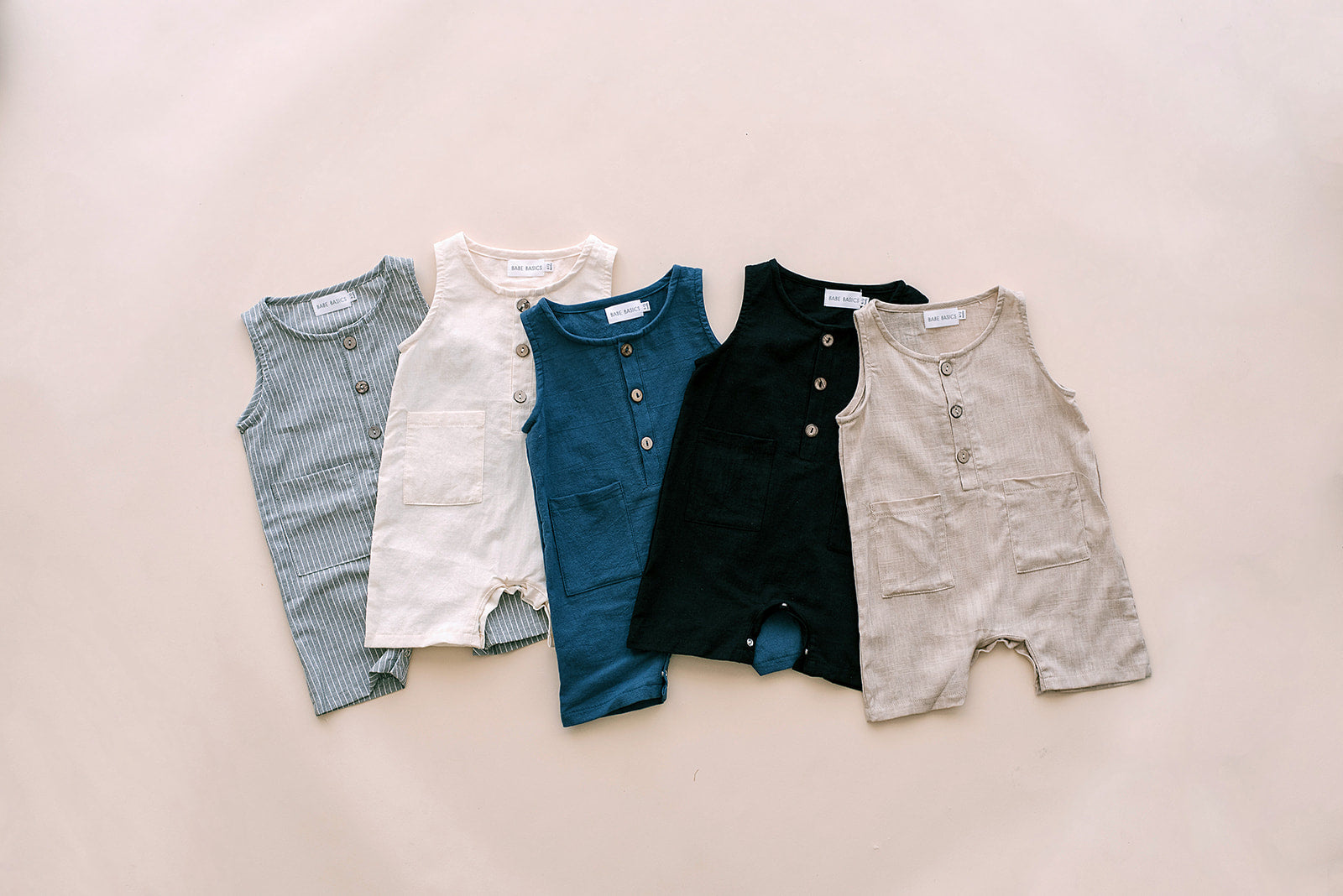 How to Shop for Gender Neutral Baby Clothes
Gender neutral baby clothes might sound like a strange concept in an industry where most baby stores separate items by gender, but there are lots of practical reasons that parents might opt for less overtly gendered clothing. Whether the gender is a surprise, you want to reuse clothing for future children who could be of either sex, or you're just not into the traditional pink or blue color scheme, there are tons of beautiful gender neutral baby clothes to choose from these days. Here are a few tips to help you shop for gender neutral baby clothes that will look cute on any little one!
Choose neutral shades (but don't stress over it)
While the whole "girls wear pink, boys wear blue" concept may be a bit dated, many people still associate these colors with gender for babies. Others think "gender-neutral" baby clothes means "yellow or green." If you like to stick to tradition, neutrals and more muted tones are a safe bet, plus they're easy to mix and match. There's no need to feel boxed in by cultural color standards, but if you're intentionally opting for gender neutral, it's easier to avoid hues like pink and purple that are traditionally feminine. 
Simplicity is the name of the game
The first few months of your babe's life are all about opting for ease. One-piece outfits like onesies, rompers, and sleepers are no-fuss, and they tend to be gender neutral. Chances are, no newborn has ever felt strongly either way about things like trucks, tractors, ruffles, or sequins, but you might be better off skipping these kind of details when looking for gender-neutral options. Classic styles with minimal designs are timeless, stylish, and great for boys and girls alike.
Watch out for wording
As fun as a "Mommy's Princess" or "Daddy's Little Man" onesie is, they're also limiting when it comes to gender neutral clothing options. If you're going for clothing with phrases, keep an eye out for words like pretty, handsome, guy, dude, gal, etc. for more versatility.
Shop boutiques and small online stores
Most big box stores and department stores have specific boys and girls departments, and while you can definitely shop both sections to find what you're looking for, it can also make you second guess your choices. Boutiques often have an array of options that aren't overtly boyish or girly, so it can be easier to find something that suits your style.