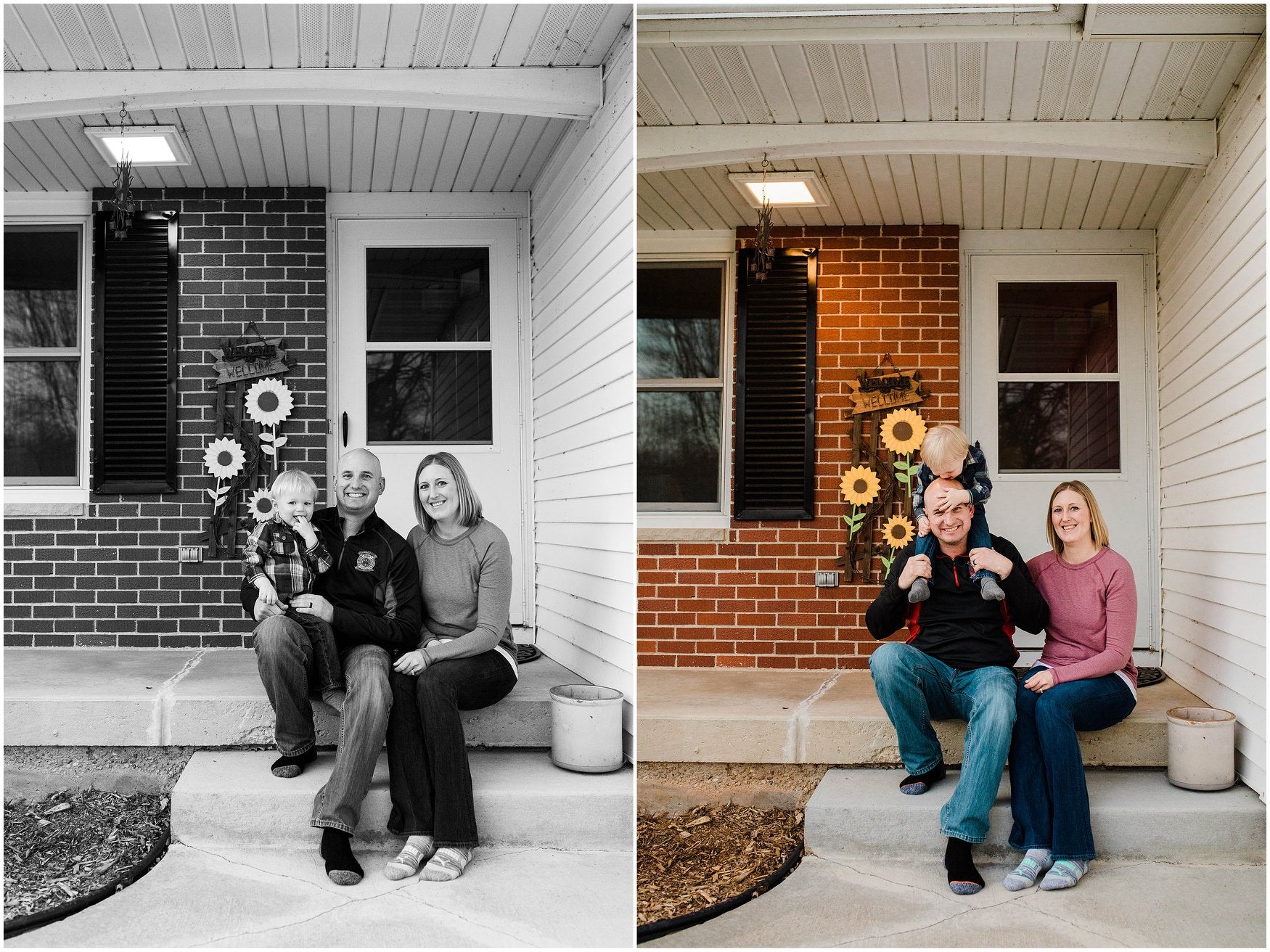 Front Porch Photo Sessions: How photographers and families are adapting to social distancing with the "Front Steps Project"
Many facets of our lives have been upended over the past few weeks as we all do our part to stay healthy and protect others by practicing social distancing during the COVID-19 pandemic. For most of us, this looks like a lot more time at home (and with the kiddos) than usual, and we're all trying to adapt to a new pace of life for awhile. 
One way many photographers are helping to bring a little cheer and positivity to families at home during this time is through what Boston photographer Cara Soulia calls The Front Steps Project. These sessions aren't your typical "family photo shoot." Local photographers drive to your house - but they don't come inside or even approach your home. Instead, they keep a safe distance as they snap a few photos of your family gathered on the porch from safely inside their vehicle or on the street.
All photos courtesy of Lindsey Meffert Photography
Many photographers and families see this trend as a way to document this crazy moment in our world's history, as well as a way to give back to the community. Most photographers are doing these photos for free or simply asking for donations to local charities in lieu of payment. In some communities, multiple photographers are working together (but separately, of course) to offer The Front Steps Project to more families.
Along with the benefit of a few professional photos, those families also get a little break in their day, some time outdoors, and an opportunity to have some fun with the photo. While some families might opt for typical photo shoot outfits, many are getting creative and embracing the reality of what it's really like adjusting to all the time at home together.