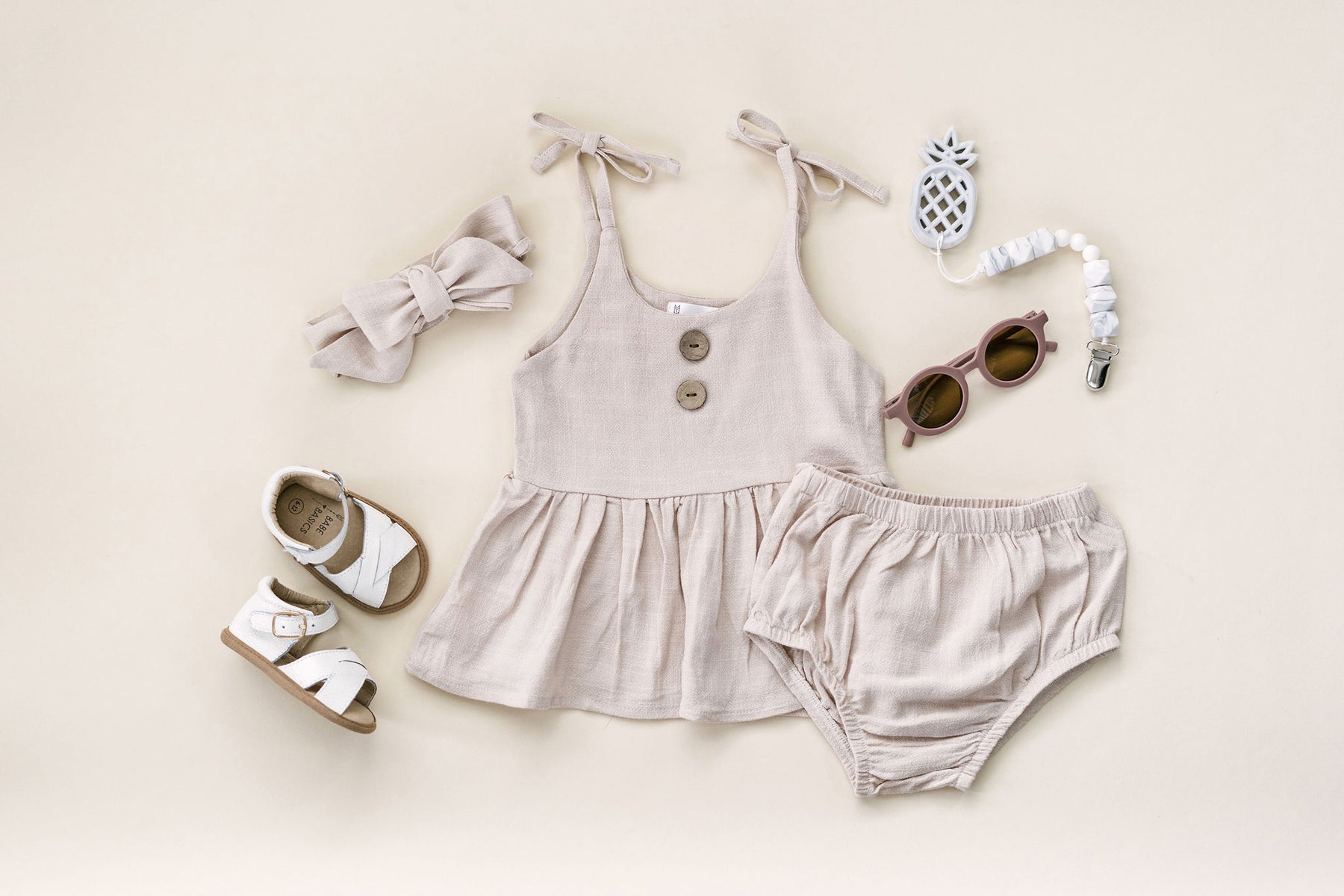 Easter & Spring Occasion Outfits for Babies
There's nothing like that first day of sunshine and warm breezes after a long winter - and it may have you dreaming of shedding all those bulky layers in favor of lighter, brighter springtime baby clothes. From Easter to graduation celebrations to outdoor parties, spring brings lots of occasions to pull out those "special" baby outfits that are a step up from the daily sleepers and onesies. Here are a few of our favorite fancier - but not fussy - spring occasion looks for babies.
Flutter Sleeve Romper
For your little lady, the long sleeves on this romper are a perfect in-between weather look. Wear it on its own for a warmer day or layer with tights for a chilly forecast. It comes in lots of shades, but we love this pretty pink for spring!
Linen Baby Dress
For a classic look that can be repurposed for several seasons, look no further than this neutral linen baby dress. It's also easily layer-able for a variety of different looks, but still dressy enough to work for lots of occasions. Just add a pair of mary janes and a bow!
Linen Romper or Crop Romper
These sweet, gender-neutral rompers come in a variety of Easter-egg hues, making them perfect for family photos. With breathable linen, they're also comfy enough for Easter egg hunts and little ones on the go. 
Dress and Bloomer Set
If your spring weather is feeling more like summer, these bloomer sets are just the ticket! With a tank, shorties, and a bow, you've got an event-ready outfit that's as easy as it is cute.