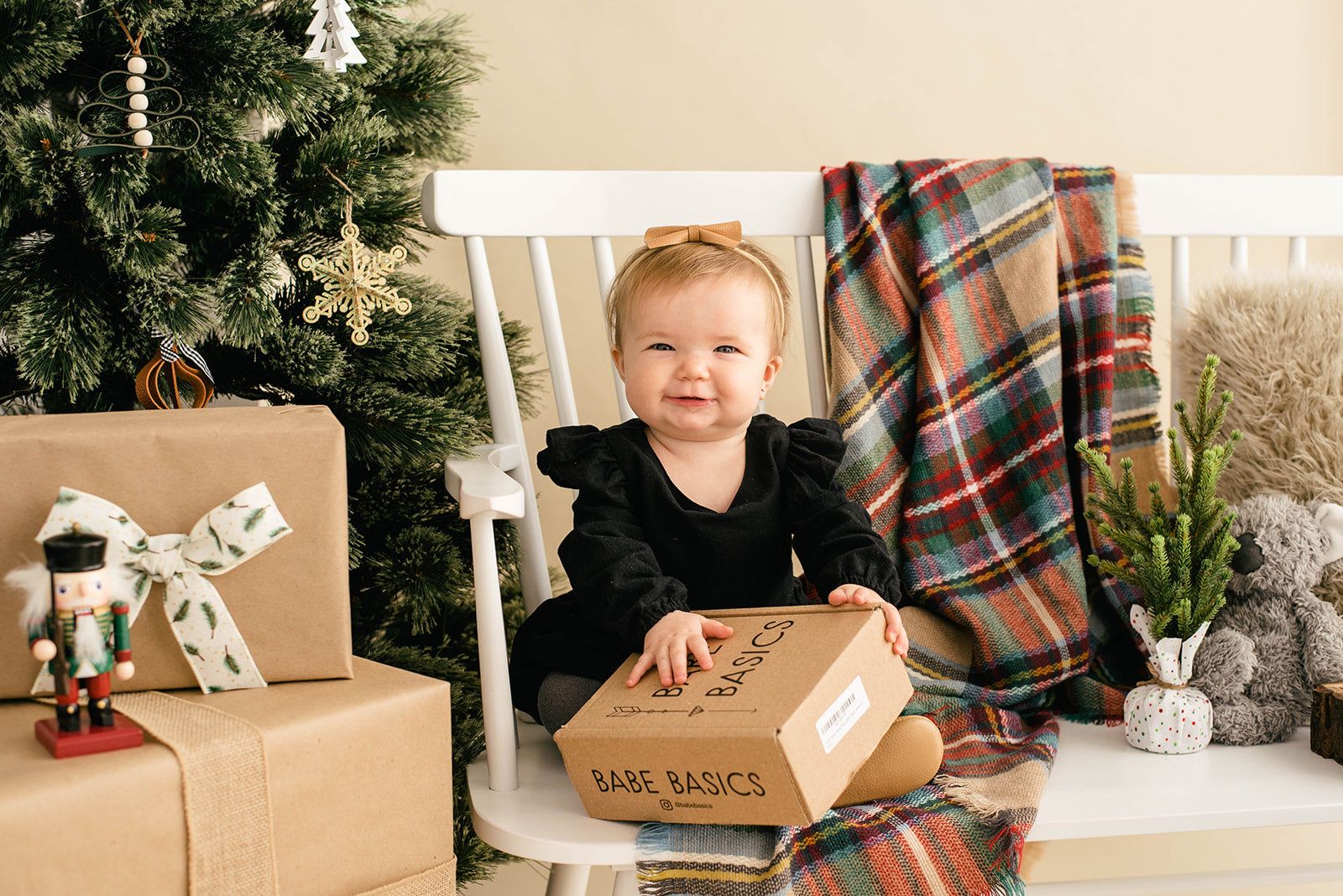 5 Ways to Keep Your Cool in the Holiday Chaos
This time of year can feel like such a whirlwind, especially as a parent. There are get togethers and parties to attend, gifts to purchase and wrap, travels to visit family or family to host at home, traditions to celebrate, and on top of it all, your kiddos' school decided to have 12 different holiday activities and dress-up days.
While it's all meant to be fun and festive, the pressure of feeling like we need to "do it all" can sometimes put us on edge and make us more frazzled than fulfilled. Here are five tips to help you slow down and savor the rest of the holiday season!
Prioritize only the traditions that are truly meaningful.
Sure, it can be fun to do ALL the holiday things - cookie decorating, ice skating, seeing the lights, watching the Hallmark movies, sending cards, going to the ugly sweater party. But if you find yourself on December 20th mentally cursing the day you ever purchased an Elf on the Shelf, it might be time to reevaluate what celebrations are really meaningful to your family. The fact that "everyone does it" or Pinterest said so doesn't mean your family has to participate. Really investing time into a handful of intentional traditions will be much more memorable for you and your littles than rushing around stressed out all month trying to cross off dozens of holiday activities.
Take care of your body.

We're all about enjoying favorite treats at holiday gatherings, but make sure you're prioritizing what makes you feel your best the rest of the days. Get sleep (we know, easier said than done some days!), fill up a few big bottles of water to drink each day, incorporate some movement into your day, and fuel yourself with the foods that give you energy and keep your immune system going strong. Indulge where you want to, but make sure you're gettin' your greens in, too!
Set boundaries on your time if needed.
There's a lot of togetherness this time of year, and no matter the relationships you have with loved ones, we all sometimes need some alone time or downtime. There is nothing wrong with declining a family gathering that you know will cause unnecessary stress, leaving early if needed, or excusing yourself outside for a bit to take a few deep breaths and regroup.

Find little moments to recharge.
Maybe it's sitting down to your morning coffee, a moment of quiet before the rest of the house is awake, a walk around the neighborhood, or heck, if you have a new baby at home, maybe it's getting to take an actual shower without interruptions. Ask for the help you need from your partner, family, or friends if needed, but make the time to do the things that fill your cup. Even the most fun, exciting activity will feel draining if you're running on empty.

Remember to breathe. 
We hear it all the time, but that's because it's a proven technique! You may not have the time or patience for a 30-minute mindfulness meditation every day, but if you find yourself in the middle of an anxiety spiral, reset your brain by focusing on taking deep, calming breaths. Breathe in through your nose for 3 seconds, hold it for 3 seconds, then breathe out through your mouth for 3 seconds and imagine exhaling your worries and stress.
P.S. If finding a holiday outfit for your little one is somewhere on that to-do list, let us help! We offer everything you need to mix and match an outfit, fast shipping, and can even help suggest outfit ideas if you need them. Just hit us up - we're happy to help.