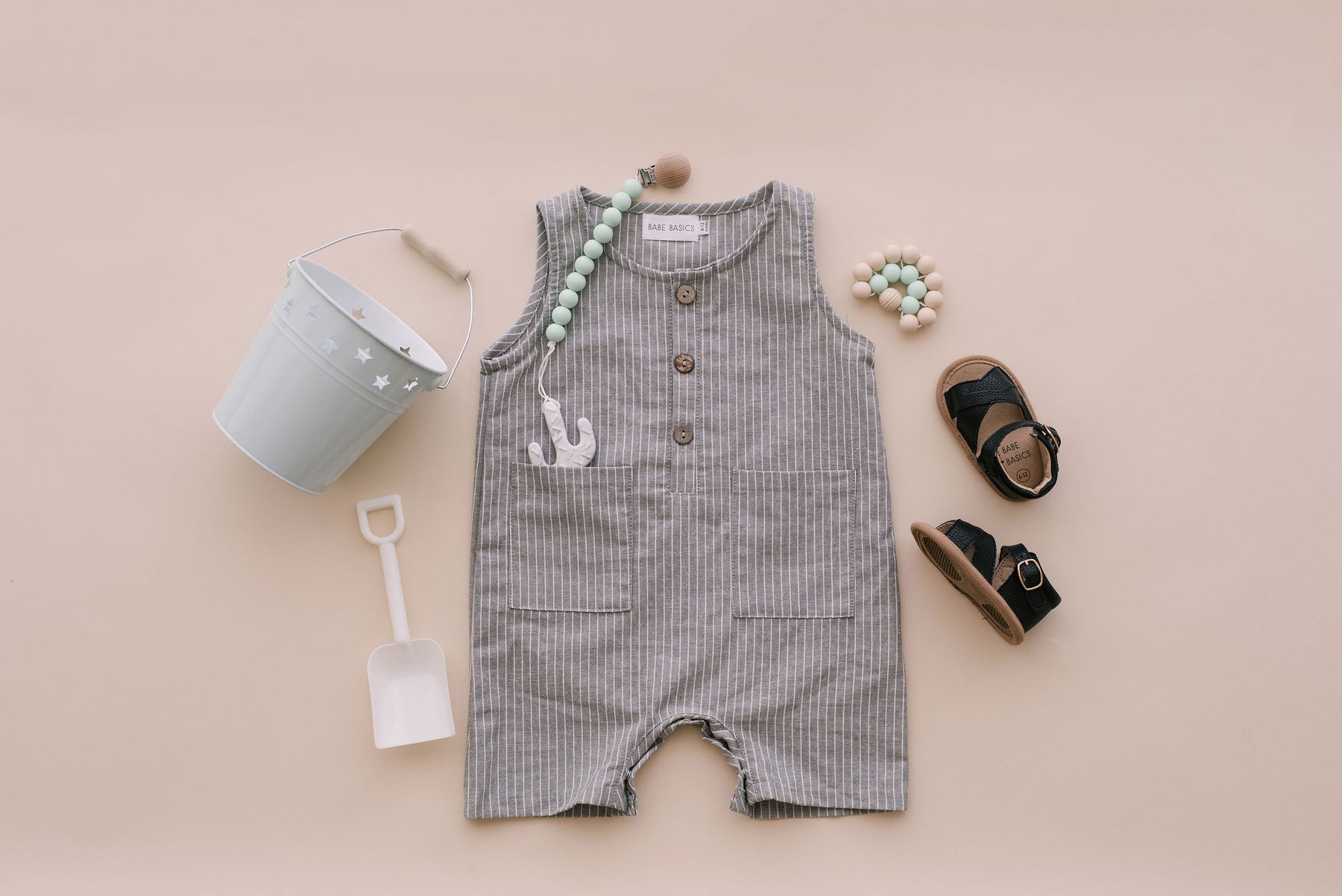 5 Cute Vacation Outfits for Babies
Packing for a trip when you have a little one (or a few little ones) can turn a task into a full-blown project. The food, the supplies, the favorite shows downloaded on the tablet, the one blanket they're obsessed with - it can make for a frantic night before your departure. While we can't help you out when it comes to packing everyone's favorite snacks and toys, we can help simplify things when it comes to vacation outfits for your baby. Pack up these five adorable vacation outfits for your babe and they'll be comfy and stylish from the plane to the beach and everywhere in between!
1. Baby Lounge Set
This comfy and cute baby lounge set combo is the perfect option for travel days. Worried about potential blowouts during a long flight or drive? Grab it in both colors and pack the spare pants in your carry-on! If you don't end up needing it, it's a great mix-n-match option for the rest of the trip.
2. Linen Crop Romper
This is the perfect all-in-one outfit for a day of sightseeing or visiting with family and friends. Not too casual, not too dressy, and it comes in tons of classic neutrals for accessorizing! Just add sandals and they're ready to go.
3. Halter Romper
Heading out for a nice brunch or dinner? These halter rompers are perfect for warmer weather, and the halter tie makes for quick changes into swimsuits for pool or beach visits.
4. Ruffle Tank + Lace Shorties
The perfect summery combo for a day out in town or hanging out with family! Choose from two ruffle tank colors - or get both for endless outfit combos. The eyelet lace bloomer style shorties scream summer. 
5. Pineapple Romper
Is there anything that says "summer vacation" better than an adorable pineapple print? This comfy cotton one-piece is great for days at the beach and features diaper snaps for easy changes on the go.
Don't forget accessories!
We're all about keeping things simple when it comes to vacation outfits for your baby. But if you want to add a little something extra, pack a few cute accessories! Sandals, pacifier clips, bows, and sun hats are all stylish and functional ways to change things up without much extra packing or effort.