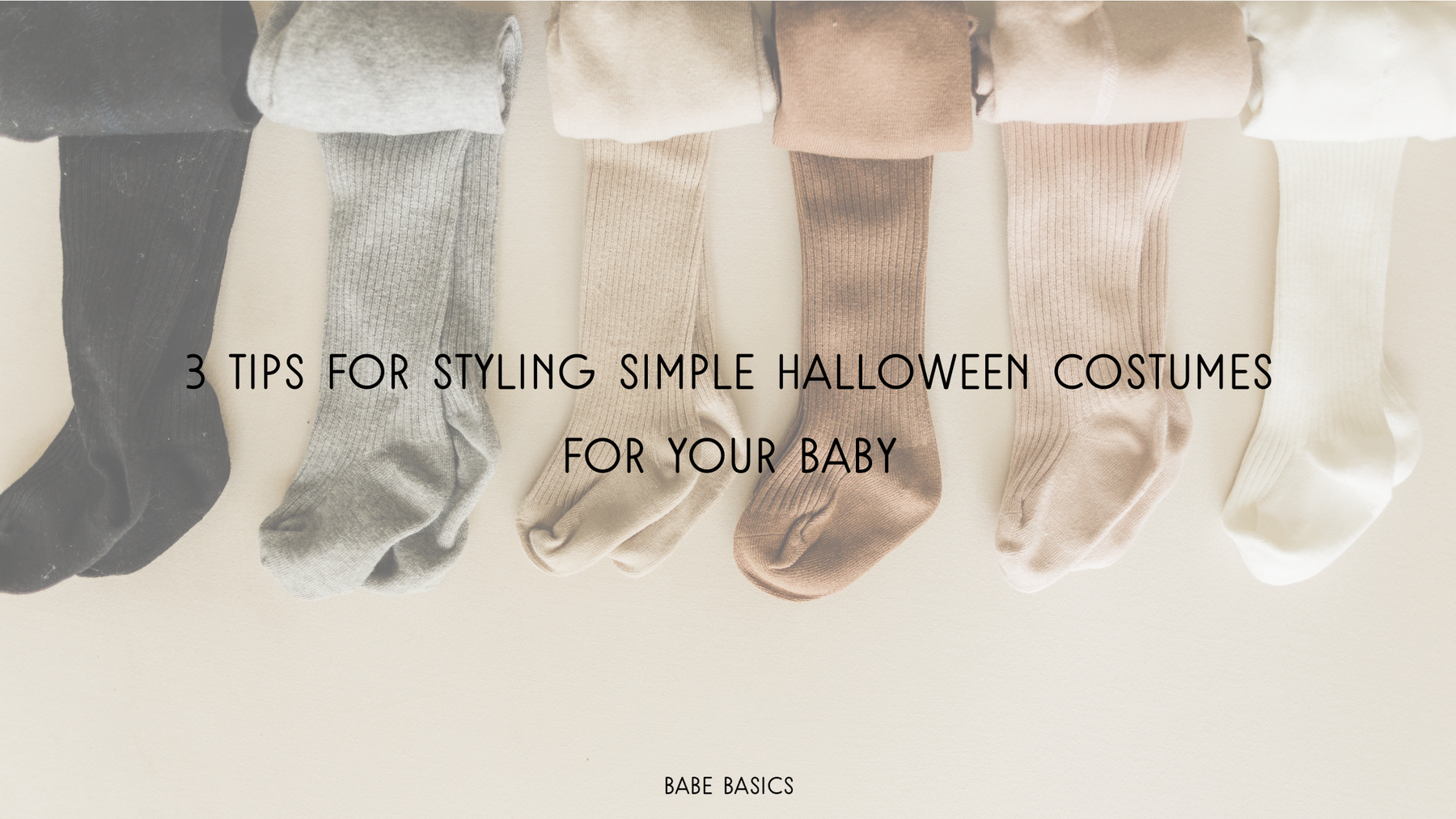 3 Tips for Styling Simple DIY Halloween Costumes for Your Baby
It's October which means as a parent you're probably trying to figure out what our little ones are dressing up as for Halloween!
Halloween costumes for littles (especially pre-walking stage) can be a little tough. Either the costume is too bulky for them to fit in their carseat with it in, it's uncomfortable and itchy or it's a pricy investment in something they will quite literally never wear again.
Here are a few ways that you can incorporate closet staples from Babe Basics into a DIY Halloween costume for your babe.
1) Start with a basic slate. Pieces like our solid color halter romper or our basic linen rompers are the perfect foundation for a DIY Halloween costume. Available in colors like black, oatmeal, blush and navy - these pieces will be both comfortable and recyclable in your little one's day to day wardrobe after trick or treating is behind them.
2) Headbands, hats and bonnets galore! Accessorize that cute little head of theirs with comfy options like animal ears, vintage looking bonnets or themed hats. Whether you are dressing them as a fun furry friend or a character from their favorite book - this is another way to start with a blank slate and with a glue gun or a quick trip to the craft store transform it into something cute and comfy!
3) Keeps those toes warm! Create an extra layer of warmth under your little one's costume with our knit baby tights. Available in multiple colors and great to dress up and dress down - these are a create option to keep your mini trick or treater warm without covering their whole cute costume up with a big blanket!
Head over to www.babebasics.com to shop all of your DIY halloween costume essentials and more.