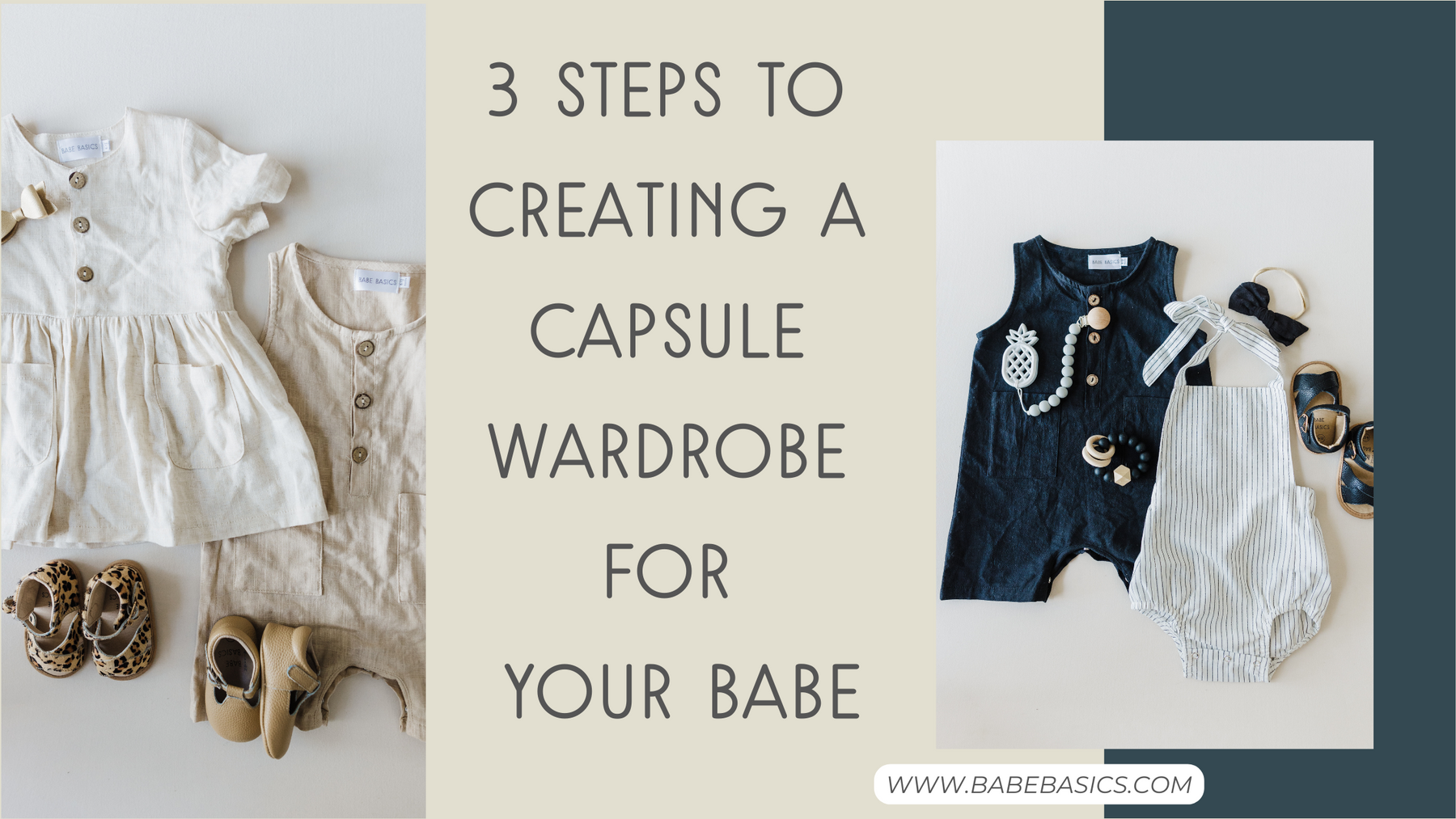 3 Steps to Creating a Capsule Wardrobe for Your Babe
Are you the kind of mom who has a closet jam packed with ALL OF THE THINGS for your little ones? Or are you more of a less is more mindset? We get it, it can be SO easy to get sucked into all of the cuteness that can be found amongst baby clothes. But the truth is, these tiny people grow so dang fast that realistically the  chance of them wearing everything in that closet even one time is probably slim to none.
We are firm believers that investing in fewer pieces with better quality that can be interchangeably worn together is the way to go. Check out these 3 tips on how to create a capsule wardrobe for your little one.